The Alignment Mandala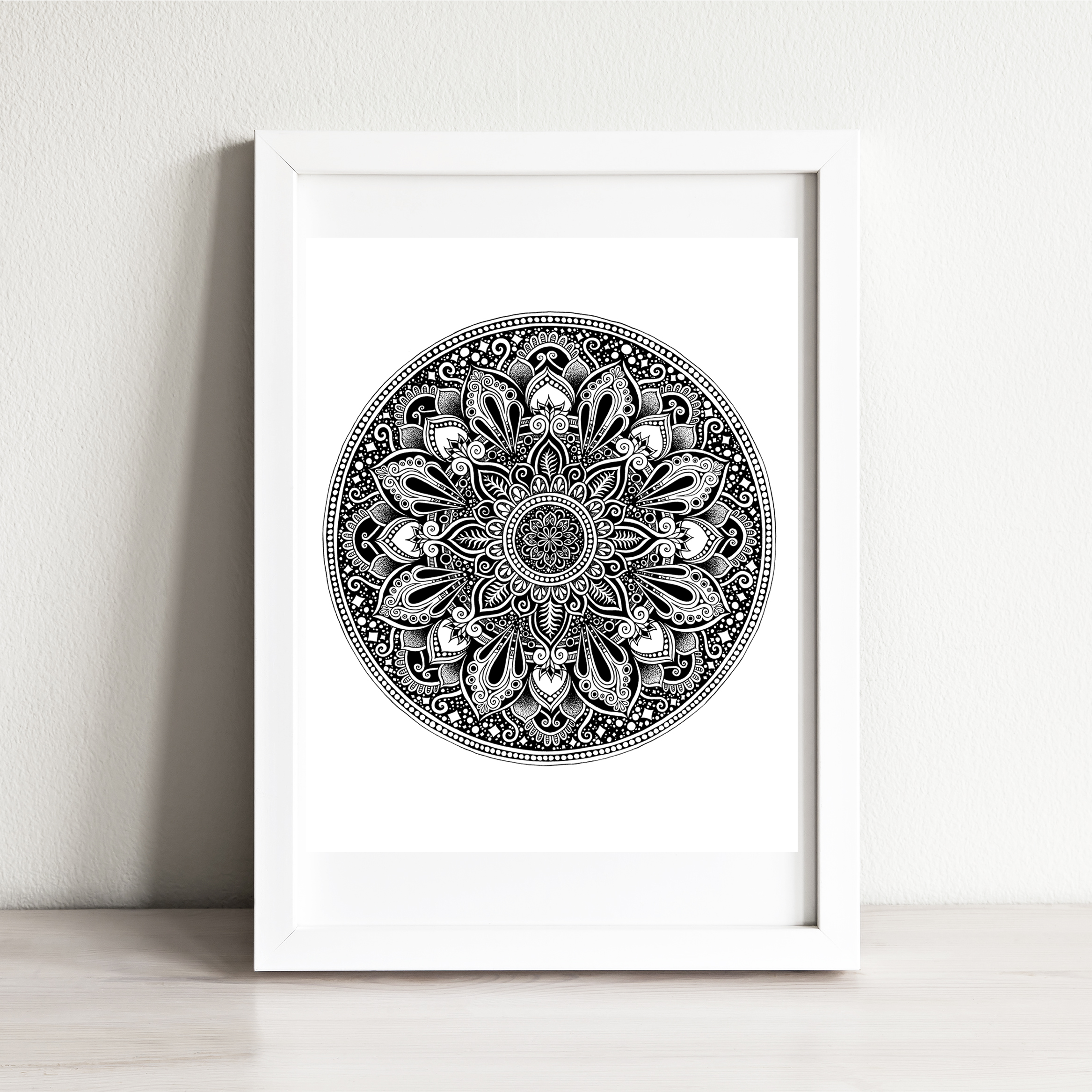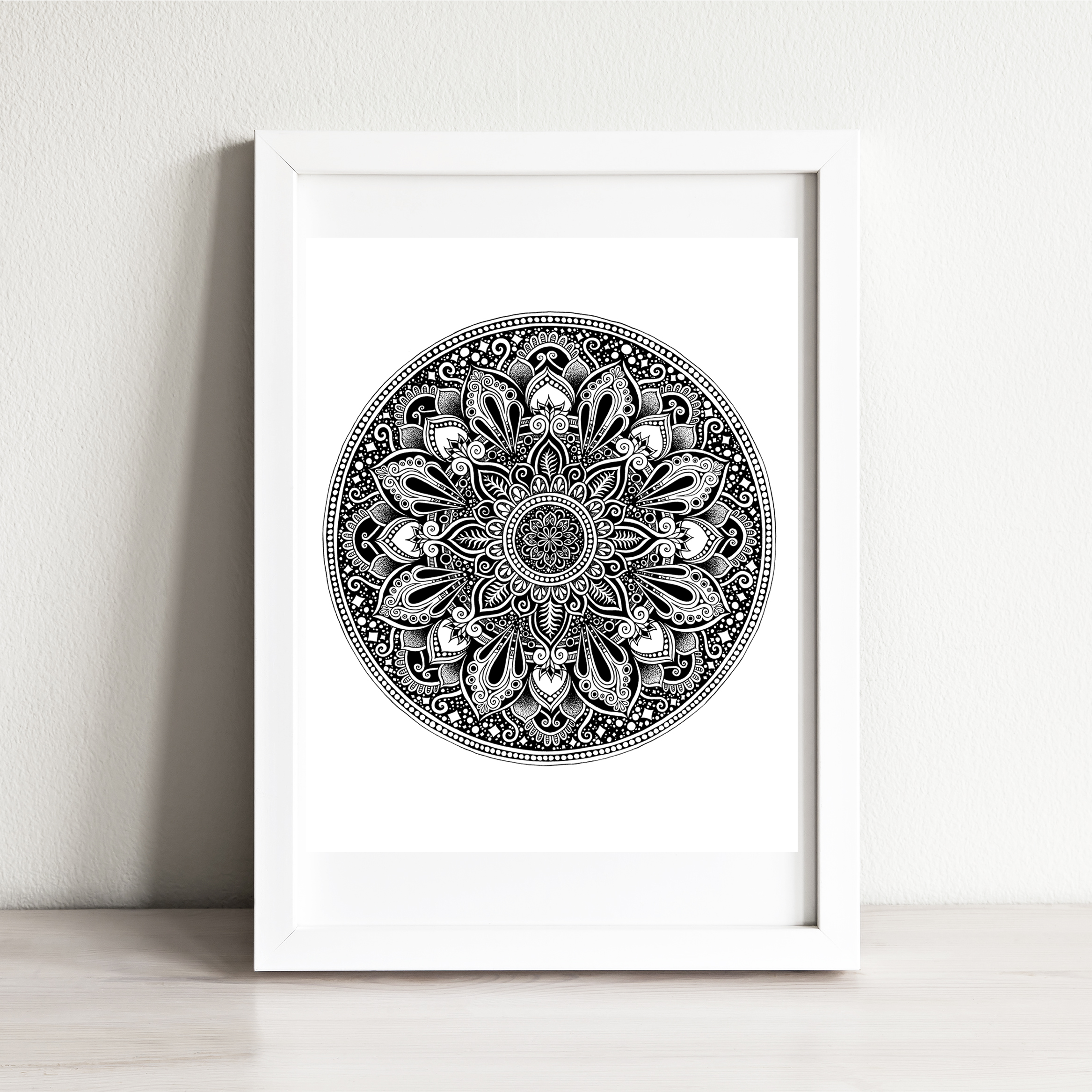 sold out
The Alignment Mandala
The Alignment Mandala
by Lizzie Snow - fortyonehundred, 2018
- SOLD
Original Artwork:
- Archival ink on illustration board
- Size: 15" x 20" / 38.1cm x 50.8cm
- Unframed
- Signed on front & back
- $750 cad \ $580 usd \ $875 nzd \ All currencies accepted

- Limited Edition Prints available

About the artwork
The mandala is a beautiful metaphor of alignment in many ways.
We tend to think of our physical & spiritual as separate states, yet we are always both - completely intertwined, completely aligned.

Recently I was having a beach fire with some friends. As the sunset faded away, the stars started to peek through. Bit by bit we could make out what we were seeing. It was incredible! Mars was bright red, Venus, Jupiter and Saturn were glowing and there was a perfect yellow crescent moon. The moment stuck with me, it felt like a reminder that the planets are aligned and our lives are too.

Moments like these seem to bring you back to what is real. It's so easy to get caught up in the everyday, forgetting the beautiful simplicity & joy of life. "Peace comes from being aligned with the present moment. Wherever you are, you feel that you are home – because you are home." – Eckhart Tolle.
May this mandala allow you to reflect on our existence within this universe, and the peace that comes with those thoughts. Our spirituality and physicality are always aligned. In moments of chaos, return to this as a source of calm.

Original Artwork
- Archival ink on illustration board
- Size: 15" x 20" / 38.1cm x 50.8cm
- Unframed
- Signed on front & back
- $750 cad \ $580 usd \ $875 nzd \ All currencies accepted